Humans all too often spend our lives ricocheting between desire and fear. Possibilities for liberation from our many desires and fears grow substantially greater when we develop a more curious, conscious and honest relationship with them. Each of the nine "planets" of Jyotiṣa, India's classical system of divination, is associated with an archetypal constellation of qualities to which we are attracted or by which we are repelled; taken together they serve to represent human experience.
Weaving together story, theory, Āyurveda, Jyotiṣa, general philosophy from India, personal experience and teachings from their gurus, Dr. Robert Svoboda and Dr. Claudia Welch explore myths, qualities, personalities and possibilities associated with each of these nine "planets" or grahas of Jyotiṣa. Graha literally means something that grasps or seizes, and developing a relationship with these "graspers" offers us a way to gain greater physical, emotional and mental liberation from their seizing influence.
If you are thinking something like, "Gosh, it seemed like Dr. Welch was rather practical and scientific-minded. What on earth is she doing talking about astrology?" you might read her pithily-titled article, "Good Vs. Evil; Devas Vs. Asuras; Good Planets Vs. Bad Planets: If We Are Scientific, Why We Should Even Bother With Stuff Like Myth, Movies & Astrology?"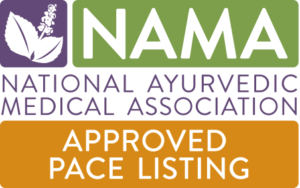 You will have access to the course for one year from registration. You can extend access to it for another year for 50% off the original price or 50 USD per month extension. You can register and begin anytime you like.
Please note: Dr. Welch does not consider herself a Jyotiṣi and does not provide Jyotiṣa consultations.